When you hold your next board meeting, look around the room. What do you see? An engaged, invested, and motivated group dedicated to being the very best decision-makers and community ambassadors for your organization?
If so, it's true that you're well ahead of the game. You're poised to successfully fulfill your mission—which, as I've
reminded you
previously, is the key role for any director. If not, you're in good company, as some
27 percent
of executives say they're missing the right board members to help effectively govern their organization.
But however you answer that question, the reality is that boards of made up of people. And that means board management is a constant matter of relationship-building, teamwork, and collaboration. Regardless of where you find yourself and your board, here are three keys you'll want to keep in mind as you work toward getting the most out of your board.
Raise your hand if these have been tough times for you and your organization? Leading in tumultuous times requires an extraordinary demeanor. When staring down pandemics, national instability, revenue reductions, increased need, and all the other typical challenges, a Nonprofit Leader has an essential tool in their holster. In crisis, it is the time to focus on your MISSION. When the going gets tough, a tough leader focuses on the mission of the organization. 
Nonprofit leaders have a job much tougher than their for-profit counterparts in business. In a typical business, the bottom line is profit. You have to make money. Whatever a company says it does, it has a product or service to achieve profit. Nike, Turbo Tax, Exxon, Apple, What business are they in? Shoes? Tax Preparation? Oil and Gas? Technology? No, ultimately, they are in the business of making a profit.
Nonprofit leaders have a double bottom line. You have the revenue-producing activity (Fundraising), and that is likely a totally separate business than the other bottom line, which is your MISSION!
So, we are going to focus on one of your bottom lines, MISSION.
Take a minute to think about your organization's mission statement. Maybe even write it down…
It is a new year and the perfect time to celebrate all of the great things your organization did in 2020, in the form of an Annual Report. Though some organizations have long detailed reports, this tip sheet can help you produce an eye-catching and inspiring One Page Annual Report. Use this tip sheet to write a top-notch annual report in a short time with big returns as you share it with your staff, donors, and community. There are few ways to capture all of the great things your organization does, then a great annual report! Get it written in January to share all year long!
Click the button below to download our 2020 Annual Report Tip Sheet.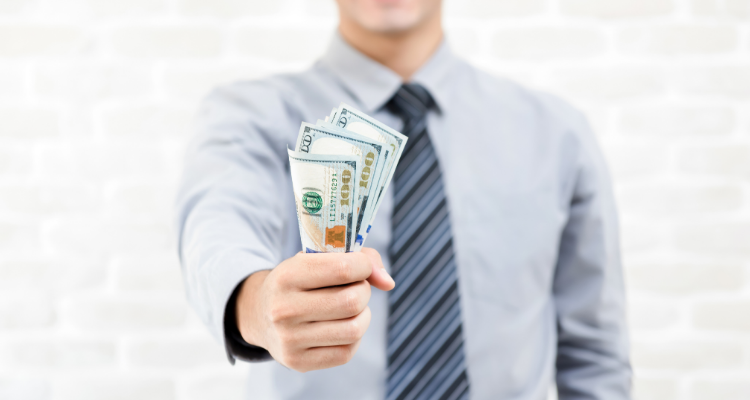 You have spent hours daydreaming about the critical work your nonprofit could do. You have big hopes, but it can feel like there is just one big barrier in the way: MONEY! Have you ever wondered why some organizations get a lot of grants, but yours doesn't? One of the keys to being funded by foundations is understanding the types of activity foundations are most interested in funding. If you are in one of these times in your organization, growing your grant proposal writing might be right on time!
Four times foundations are more interested in funding your nonprofit:
#1 When you are starting a new program- When you start a new program, there are many new expenses, but it can also be a great time to pursue new funding partners. When you have built the stability of operating funds for the organization, the program money needed is more attractive to donors. There are clear paths for the foundation between the financial investment and the tremendous impact of your program. Be sure to take the time to plan the program out well. The program will have expenses such as staff, equipment, marketing, training, or facilities. You can build costs into new grant proposals. The neat thing is, a new program doesn't have to mean creating a whole new infrastructure. It could be as simple as adding a service to a time your clients are already with you.